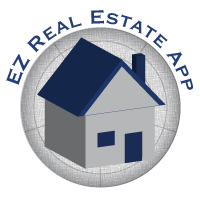 EZ Real Estate App is the perfect resource for the real estate investor. If you're buying rental property, try using our Cash Flow Analysis tool. If you looking for a fixer, then use our Cost of Repair tool.
EZ Real Estate App can do all of your tracking for you! Simply register for a free account. You can save and compare all the properties in which you're considering to buy. In addition, EZ Real Estate App offers a property management module to track all your income and expenses.
EZ Real Estate App is available on the web, Android, and the iPhone.
---
Income Tax Estimator
Quickly be able to:
Estimate a refund or balance due
Project estimated tax payments
Clearly see the impact of deductions and credits
Adjust withholding amounts
Taxes PhD Tax Estimator Pro will allow you to save your tax estimator data. This makes it very easy to revise and change figures whenever necessary.
In addition, policy changes by Congress will quickly be reflected in the tax estimator. With all the uncertainty surrounding income taxes, the values placed into the estimator will be updated to reflect the latest tax policy changes.
Taxes PhD is also available on iPhone.
---

The Classified Ad Wizard allows you to create dynamic and attractive ads for Craigslist and other classified ad sites. No knowledge of html or coding is necessary. This service is free and easy to use. Try our Social Media Template.